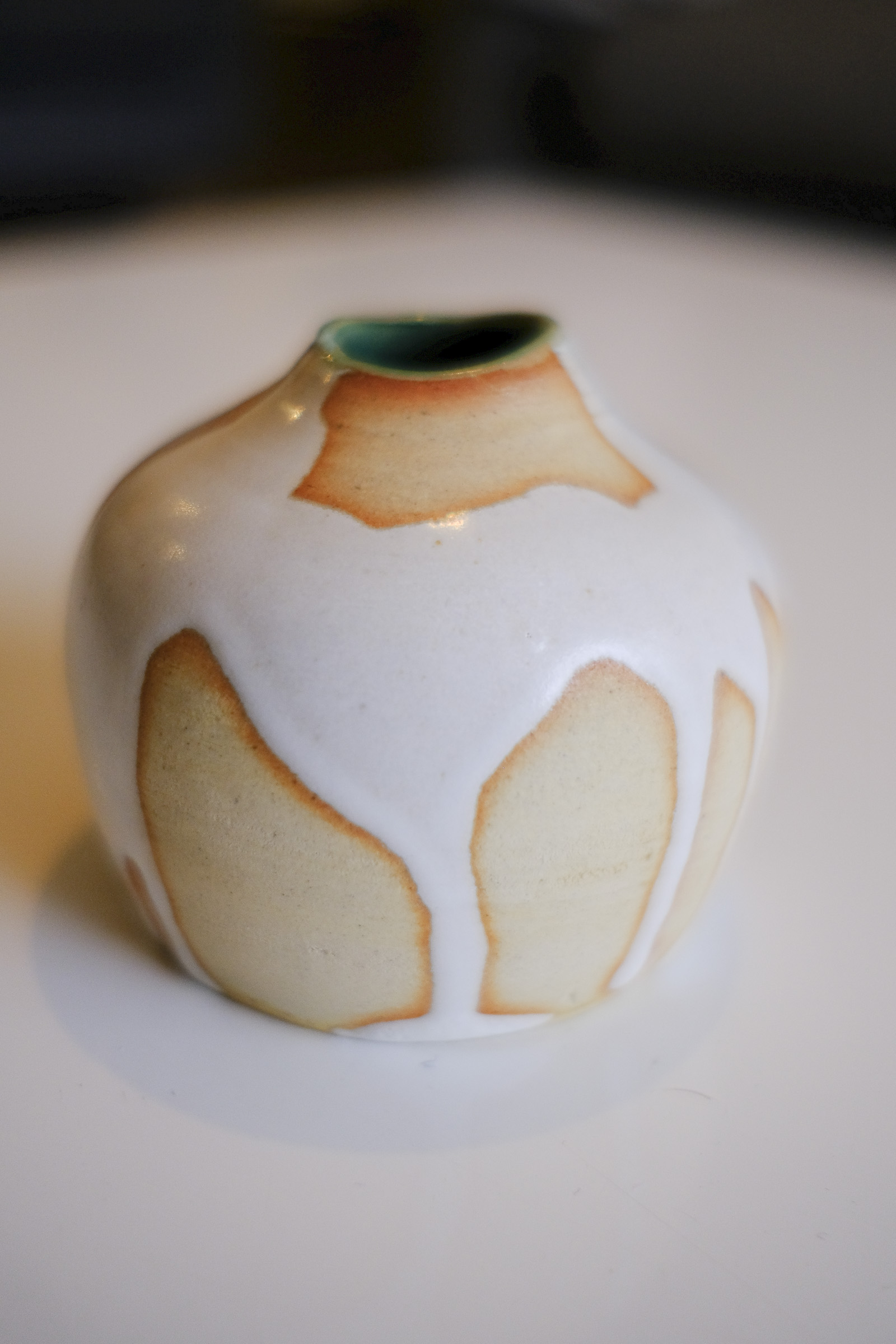 Small vase

Wheel-thrown natural clay body finished with a glassy crackle glaze on the inner surface.
Color: sandy exterior, turquoise inner glaze.
Size: 22cm x 4cm (8.6in x 1.6in)
Material: Natural clay stoneware (unglazed exterior)
Surface: Smooth
Process: Wheel-thrown, turned, and glazed.
SINGLE VASE
TOKYO, JAPAN

2021
For me, ceramics are the perfect combination of art and usefulness. I find a lot of joy in the process, from building functional forms by hand, creating with natural, recycled clay, and accepting the necessity of waiting.



My ceramics are made slowly, by hand, and may vary slightly in size, shape, and finish. Each piece is wheel-thrown, hand-turned, fired, glazed, and re-fired over several weeks.